Curtain Rods
In the past, consumers had a very limited selection of curtain rods. Today's curtain rods offer many creative options. Please click here to view more curtain rod choices.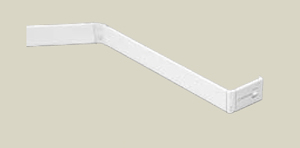 Bay windows often present a decorating challenge. Special curtain rods, like the one pictured above, were developed to solve customer needs.
In addition to bay window curtain rods, manufacturers have developed curved and spring pressure curtain rods to address specific decorating challenges.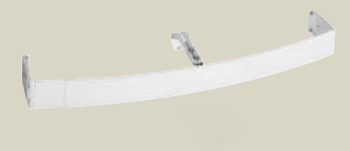 Curved curtain rod


Spring pressure rod
Other curtain rod options are shown below. Please move your mouse over the thumbnail to view a larger image.