Ready-Made and Custom Curtains and Draperies
Walls To Windows Curtain Shop is a full-service retail shop specializing in ready-made and custom curtains and draperies, custom-cut shades, blinds, and home decor.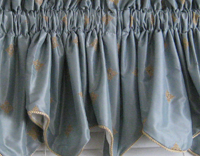 Walls to Windows offers something to suit every taste and budget. Select the perfect fabric to complement your furnishings and choose the style (or combination of styles) that will showcase your windows.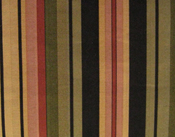 Today's ready-made curtains and draperies are offered in an huge selection of beautiful fabrics and textures from manufacturers such as Waverly and Robert Allen. Please take a few moments to browse our site for more information on our services.
We are ready to help with your decorating needs! Call us today at (603) 434-6820 for our summer hours.